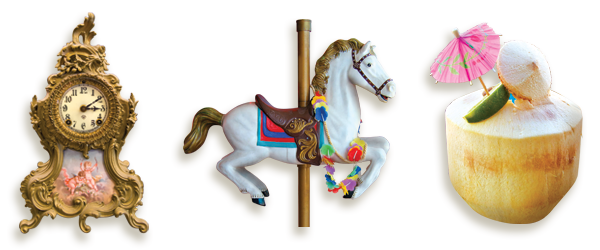 Discover the Riverfront Shops of Daytona Beach, where more than 60 shops, restaurants, attractions and services await in a splendid waterfront setting. Come spend a delightful day in Downtown Daytona Beach's historic Beach Street retail area located between Bay Street and Orange Avenue. You'll enjoy new flavors, treasures, experiences and events – as well as our signature Downtown Farmers' Market. It's the perfect place to escape the ordinary.
Fridays, October 22, November 19, and December 17
5 p.m. to 9 p.m.
Rally for the weekend at this family friendly event on Magnolia Avenue in historic Downtown Daytona Beach! Come enjoy live music, food trucks, and Downtown restaurants. Plenty of free parking is available.
Daytona Beach Oktoberfest
Saturday, October 23
5 p.m. to 9 p.m.
Enjoy German beer, music, and food in historic Downtown Daytona Beach!
November 6 & 7
From ceramics and basket weaving to watercolors and oil paintings, the Halifax Art Festival, held each fall in early November, celebrates seasoned as well as emerging artists and craftsmen. Featuring over 225 juried artisans from all over the country, it is the second oldest continual art festival in the state of Florida. Fine art booths will line Beach Street and craft art booths will be on Magnolia Avenue and Bay Street.
You'll want to make a day (or two!) of this Central Florida premier annual event to help with your holiday shopping.