The Daytona Beach Downtown Farmers' market is home to a wide variety of distinctive merchants to delight guests every Saturday. From farm-fresh produce, to delicious prepared foods, plants, and more, there's truly something for everyone.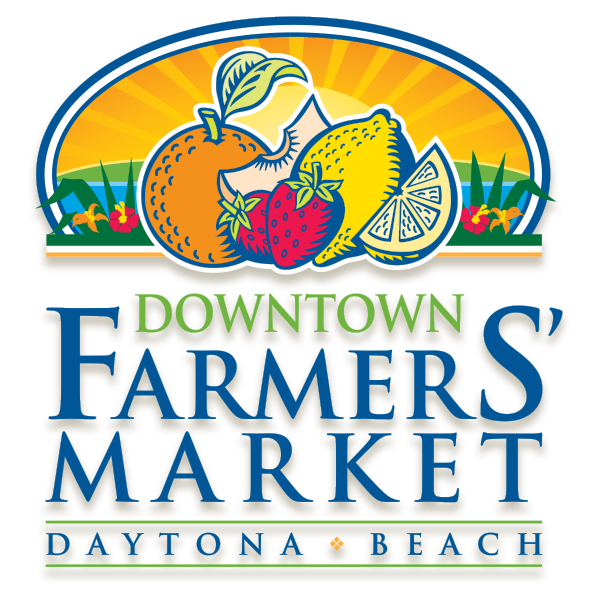 CRAFTS & ART
COLLECTABLES
Mary Kay
Gift Baskets made to Order
DAIRY
Natural Spring Dairy
Farm Fresh Eggs
Duck Eggs
Variety of cheese including Cream Cheese, White Cheddar, Jalapeño cheddar, Bacon Jalapeno Cheddar, Blue Cheese, Bulgaria Feta, Drunken Cow Gouda, Curds, Gouda
Fresh Milk, Heavy Cream, Yogurt, Butter
Ghee (clarified butter, especially as used in South Asian cooking)
Grass fed Beef – steak cuts, hamburger & stew meat
Beef Jerky
Beef Broth
Apple Cider Vinegar
GROCERY
Edward's General Goods
Wide variety of discount specialty grocery items
PLANTS
Austin's Nursery
Shrubs and Flowering Plants
Two Thumbs Up
Qida Plants
Desert Rose & House Plants
PREPARED FOOD
BBQ Jerk Boys
Smoked Ribs, Chicken, Steak and Burgers
Spouses Bakery & Deli
Fresh baked cookies, brownies, muffins, breads, calzones, potpies and more
Elin Koss
Indonesian meat pies, green pancakes, and more.
Pop's Kettle Corn
PRESERVES
Haw Creek Honey
Ocie's Gourmet Preservatives
Homemade sauces, jellies, jams and local honey
Weatherholtz Honey
Local honey, lotions, and more
PRODUCE
Goedele Orchard Apples *Fall Season Only
Fresh apples from Wisconsin (while supples last)
A variety of cheeses and sausages
Evan Farms *Spring Season Only
Tomazin's Fresh Farm
TOGA Citrus
Florida Oranges & Grapefruit
Sunshine Market
Wide Variety of Fruit & Vegetables
Willoughby's Produce
Locally grown fresh produce
Perrines Produce
Fresh local Fruits & Vegetables